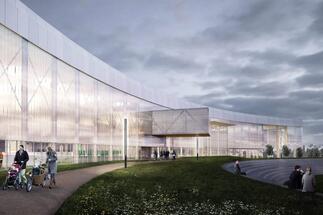 BMX track maintenance
According to media reports on the contract, LBG Aréna has undertaken to take all legal steps necessary for the building permit to take effect no later than 6 November 2014 within two years.
According to the contract, the lessee also undertook to maintain the BMX track on the leased land, to remove earthworks and the concrete oval, and to ensure the reloading of the watercourse as well as the reloading of the water supply.
In the decision (valid in February 2016), the Bratislava District Office recommends implementing the 1st variant of the plan. He proposes the construction of a sports arena, while respecting the body of the existing BMX track on Černockého Street. Option 2 addresses the construction of the same building, but revitalizes the wider area and body of the existing BMX track and uses them for several sports.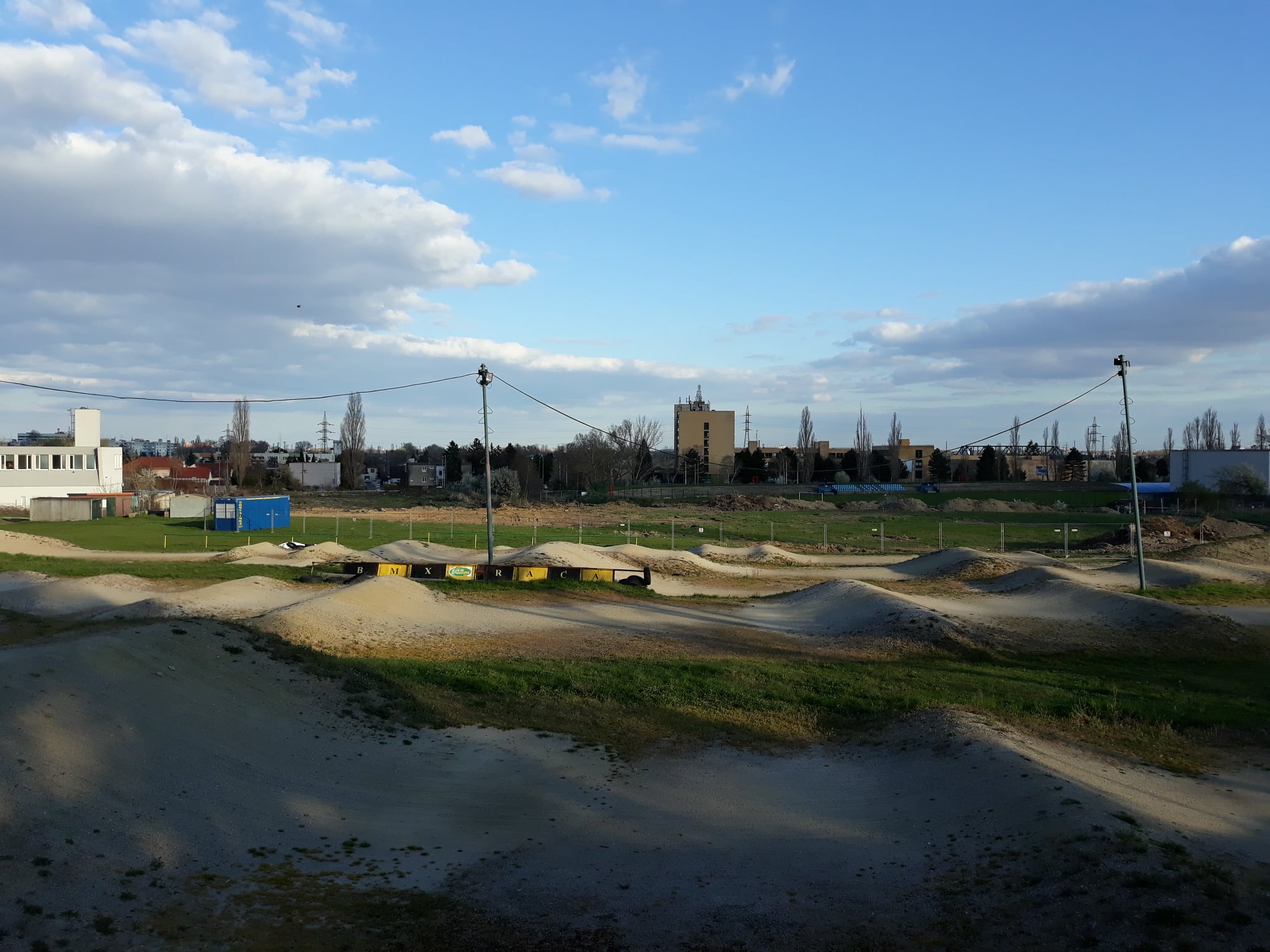 Current state of the LGB Arena Source: FB / Michal Drotovan mayor of Bratislava Rača
The building is to stand between Kadnárova, Hečkova and Račianska streets. According to the zoning plan, the area is intended for sports, leisure and physical education. According to information from the LBG Arena profile on the social network, the zoning decision came into force in May 2017.
The building permit for the main building of the multifunctional sports hall came into force at the beginning of November 2018.
The city needs more sports facilities
The area should be generous - pool and hockey hall, fitness, multifunctional playground, accommodation, changing rooms and a restaurant. The design of a multifunctional hall with an area of ​​14,701 m2 has been published from the Čechvala Architects studio.
It is a fact that Bratislava and Rača need a larger offer of sports facilities and stalls than they currently have. The proof is the support of the project by the Slovak Triathlon Union (2021), the Slovak Swimming Federation (2021) and the Slovak Figure Skating Association (2020).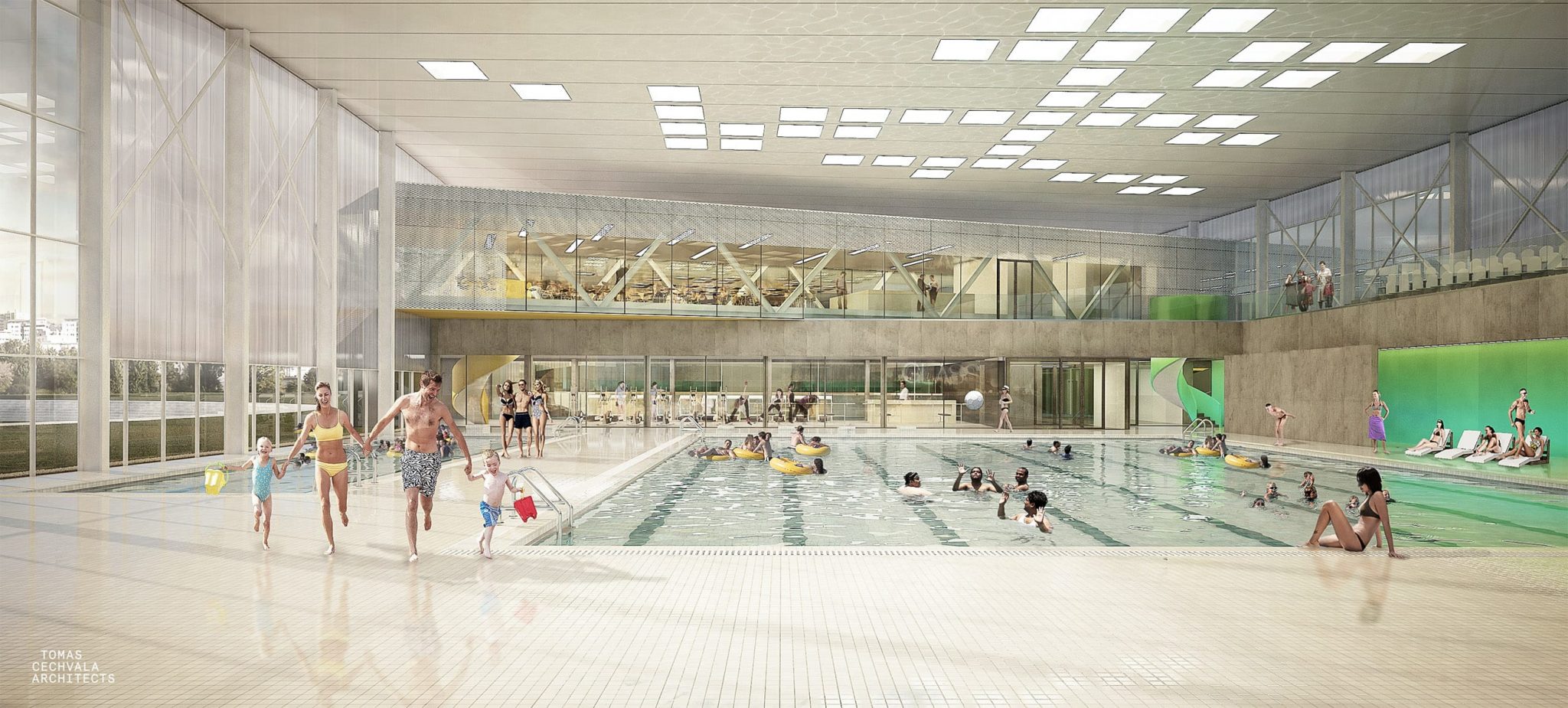 Visualizations of the swimming pool area Source: Čechvala Architects
They signed memoranda of cooperation with the company. They support the intention of the arena, but they do not have the funds for the construction itself. Swimming teams can support the LBG arena, for example, by renting a ready-made pool, which they are very interested in.
The pool in Pasienky is fully occupied and the city does not have many pools at the required level, for example, compared to Budapest, Hungary. There are only 6 pools with a length of 50 meters in Slovakia.
Triathletes see the signing of the memorandum as support for the investor to apply for money from the state, which also finances the reconstruction and construction of new sports infrastructure. The Ministry of Education stated that it did not register an application for financial support for the LBG Arena in Bratislava-Rača.