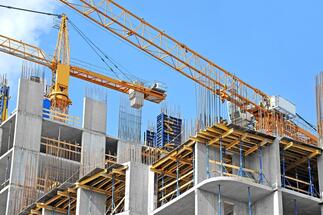 They want to build a trade and service center in Bratislava's Záhorská Bystrica for almost two million euros. This follows from the intention submitted for the EIA.
"The purpose of the plan is the construction and operation of a solitary civic facility (trade and services center) with parking in a parking lot with a capacity of 200 stands," the plan states.
The estimated investment costs are EUR 1.9 million. Construction is scheduled to begin at the end of this year, ending in the second quarter of 2022.
The affected locality is located in the northwestern part of the cadastral area of ​​Záhorská Bystrica, outside the built-up area, by the road I / 2 (Bratislavská cesta).
"The site is situated on agricultural land used as arable land and gardens and on land outside the agricultural land kept in the real estate cadastre as built-up areas and courtyards," it is stated in the EIA plan.
In the neighborhood there are company premises and residential houses with gardens on Čs. tankers and on the 1st class road and agricultural land.
The area is currently undeveloped, bordered on the south by buildings and gardens on Čs. tankers, on the east side by the Bratislavská road, on the north side by the proposed road and on the west side by the agricultural landscape.