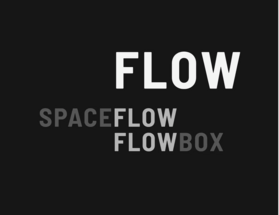 "With FLOW, landlords and building owners can harness the power of smart building technology to shape the sustainable future of their properties and tenants," said Lukas Balik, CEO of Spaceflow. With the new solution, landlords and building operators can gain easier control of their properties and increase their attractiveness by providing smart services targeted to building occupants.
FLOW supports landlord and tenant sustainability and wellness goals, with optimized energy management and change in end users' behavior resulting in up to 20% of energy savings – all while extending the lifetime of in-building technologies.
The roll-out of FLOW integration will happen in three phases. In the first phase that is currently available, FLOW provides oversight of energy flows by metering electricity, water and heat consumption, air quality, as well as analytics and history logs in the dashboard. "With data at their fingertips, landlords and building operators can guide building enhancements and thus decrease operational costs and increase efficiency and profitability," noted Balik from Spaceflow.
In the fourth quarter of 2021, end-users, as well as space administrators, will be able to control building hardware according to property management's definition. Different user groups will be able to turn on/off lights, control HVAC, open/close doors or window blinds and much more via the Spaceflow app.
Flowbox, an in-building advanced technology management company in the market since 2012, supports hundreds of technologies from various hardware manufacturers and offers both on-premise and cloud integration.
Available in 2022, the integration of Spaceflow and Flowbox will allow automatization of user's environments. "Tenants, as well as space administrators, will be able to configure automatic scenarios via the Spaceflow app and admin dashboard, respectively. Once configured, rooms will become automatic and intelligent units, adjusting according to the user's pre-set parameters, time of the day, weather and other conditions. Buildings will become more responsive to internal and external inputs while being responsible and sensible towards the environment," described Balik, CEO of Spaceflow.
"In this phase, FLOW will help optimize building maintenance by detecting anomalies, eliminating human errors and by performing preventive, predictive maintenance that uses AI and machine learning principles. These advanced big data analytics can contribute to the reduction of outages and increase of equipment lifetime value," added Tomas Rendla, CEO of Flowbox.
"With FLOW, our customers will be ahead of the forthcoming EU legislation that comes into effect in 2025. The legislation will require most non-residential buildings to be able to continuously control, log & analyze their energy usage, monitor and control at least 80 % of HVAC operations, benchmark energy performance and seek improvements among other aspects," said Rendla of Flowbox. With the help of FLOW, property owners can reach ISO 50001 Energy Management Certification, participate in an energy flexibility scheme, and be prepared for the future.
FLOW is available to Spaceflow's and Flowbox's clients across the world. For more information, visit https://spaceflow.io/en/flow/ or https://www.flowbox.com/en/solution/flow/.
Sourcej:// Spaceflow