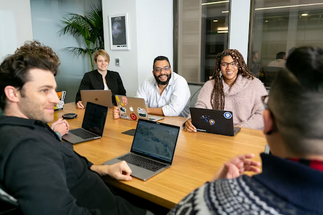 What space is available for rent?
It is extremely important to have enough space to carry out your business activities. Employees will be less productive if they have to work together without enough space and privacy. In addition, you may be embarrassed to show your work space to your clients if the conditions seem cramped or uncomfortable for your employees.
On the other hand, too much space can be synonymous with waste. Before you start looking for office space, it's important to determine how much square footage you need.

What is the duration of the rental agreement?
This basic question is more important than it might seem. Many business owners don't ask themselves this question because they think they will be able to extend short-term leases or terminate long-term leases if necessary. However, business owners often have a rude awakening on this topic.
Some business owners have to find additional office space immediately after finding the first because they were unable to renew a short-term contract. Others have the opposite problem and may find themselves wanting to end a long-term contract before they can.
Before deciding on a lease length, it is important to consider the specific needs of your business.
Here are some reasons why you might want a longer lease:
Get the office space you like
If you find a rental space that you absolutely love, a long-term contract may be the solution. You'll know you can keep it longer.
A sense of stability for you and your employees
You will be able to plan your company's activities in such a way that you have a clear idea of the situation in which it will find itself in a few years. Reliable office space for employees can help everyone feel more confident in their business.
Strengthen your reputation
Secure offices can also help you build your business reputation. Customers who know a business is moving are often less likely to trust it than a business whose premises are stable and reliable.
Planning the financial future of your business
A long-term lease allows you to accurately determine your expenses for the following years. Thanks to the contract, you will know exactly how much money you will have to spend on rent each month, without having to guess and hope for the best.
More room for negotiation
When you sign a long-term contract, the landlord can be a bit more flexible about the terms. If you are willing to accept a long-term lease, you can get more incentives and concessions from the tenant. Only you can decide whether a long-term lease is suitable for your business
Are you willing to support zoning improvements or changes?
If you are interested in office space but want to make changes to the floor plan, please discuss this in advance. You can ask yourself this question even if you have no immediate plans to change anything. If this is a future possibility, it's good to know what options are available to you.
If the landlord can't cover the cost of changing the floor plan, you can ask if you can do it yourself. Some owners will agree to change the floor plan, while others will have a certain way of working for a specific reason and won't have the flexibility you would like.

How much will the monthly rent be and will it increase in the near future?
This question may be elementary, but it is necessary. You need to know the total amount you want to include in your monthly budget. These are fixed costs that must be prioritized. If you think you have trouble paying the rent, it is too high for your business and you should decide on an amount that you consider manageable for your company's budget.