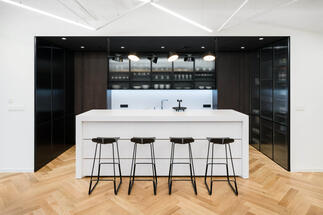 If there was nothing left in the new offices of the IPM Group, only the outlook, it would still be a high standard.
However, the Bratislava branch of the Czech-Slovak architectural studio Perspektive certainly did not rely solely on the historic Reduta building, which houses the Slovak Philharmonic and is located majestically in the immediate vicinity.
They designed a space that not only combines design with functionality, but also brings unprecedented working comfort to its new "inhabitants".
In the gallery, see the Czech-Slovak architectural studio: