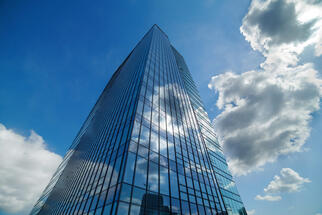 Architectural solution of the building
The Nivy Tower object is materially designed as a vertical high-rise building with a rectangular floor plan, vertically divided on three sides by slanted notches, the so-called ribbons, emphasizing its dynamism and slimness. Its narrower (eastern) side is directed towards the intersection of Svätoplukova and ul. Mlynské nivy. On the southwest side, it opens to the center of the capital and its landmarks through cuts. The terrace on the 29th floor is also oriented in this direction. The parterre of the tower itself is set back over two floors at the main entrance towards the intersection, which creates a natural and smooth entrance from the dispersion space at the intersection.
The design of the building consists of three basic types of facade. The task of the facade of the administrative part is to divide the mass of the building into smaller units using the alternation of two colored glazing tones and at the same time vertical or horizontal accented cover strips of the facade modules.
In addition to the two types of glazing and framing, it contributes vertically and divides the mass into smaller units. The facade on the ground floor and on the top floor is as transparent as possible. From the ground floor, it opens a direct view into the vestibule area and visually connects it to the renovated Mlynské nivy boulevard.
The facade of the upcoming restaurant on the 29th floor is in a similar spirit, and thanks to its transparency, it will offer a panoramic view and separate the functions of this floor from the lower - administrative ones. The entire modular system of the facade is suitable for the most flexible future layout of offices or other spaces.
Functional division of the building
Underground floors (2nd PP, 1st PP, 1st PP-MP) are reserved for parking, technological equipment and warehouses. All three basements are directly connected to the basements of the bus station building, from which there is car access to the Nivy Tower building. The entrance floor (1st floor) is intended for pedestrians and cyclists.
It is here that the main entrances are located - the administration premises on the 4th to 29th floors are entered from the side of the forecourt of the intersection of Mlynské nivy and Svätoplukova through a spacious entrance hall. The cycle access is from the south side from Mlynské nivy street. Arrival and departure of cars from the underground garage is primarily via the ramp on Svätopluková Street.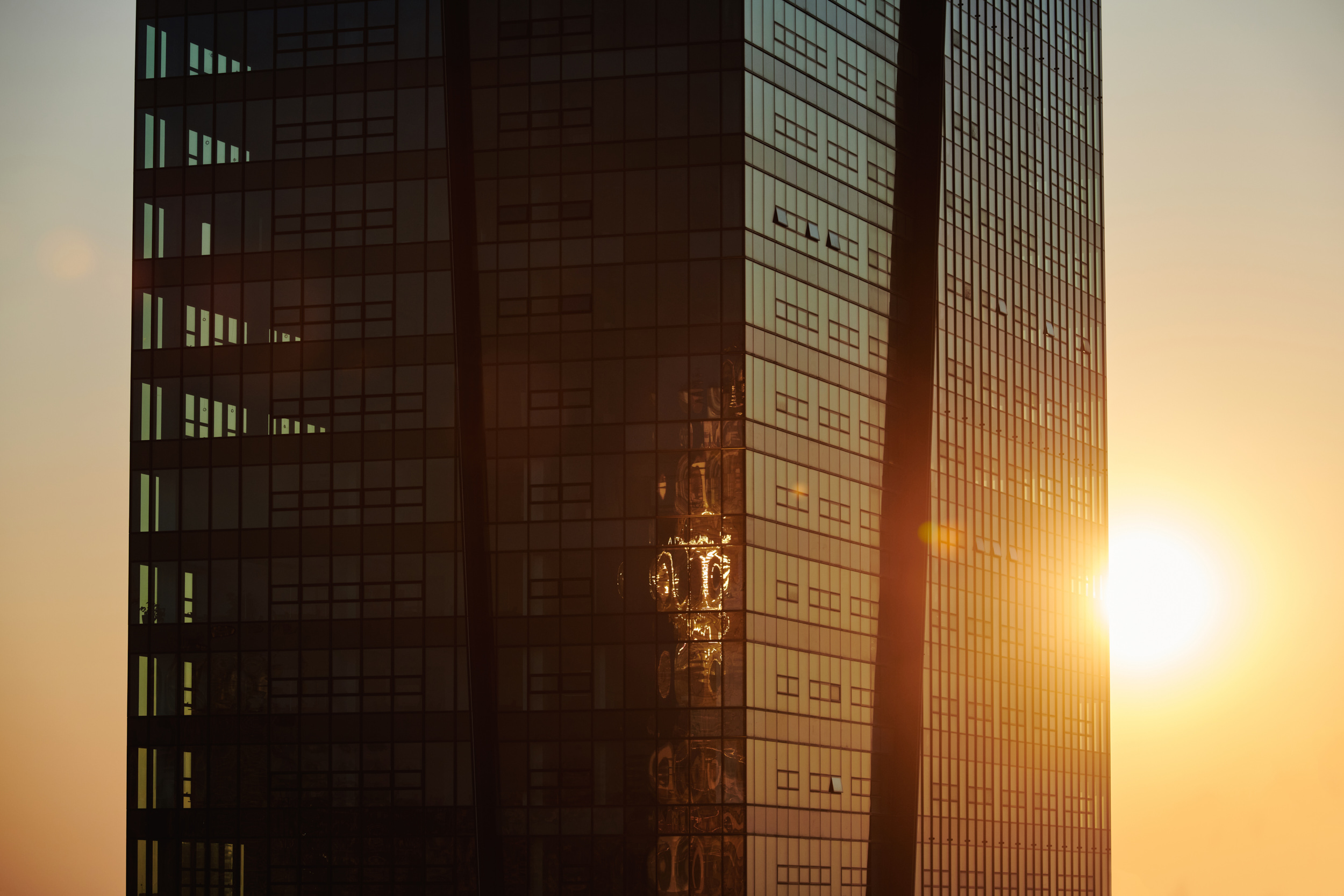 Nivy Tower | Source: Ondrej Synak
On this floor, there are also commercial premises for rent, accessible from the part of the bus station, as well as waste management and an alternative source of electricity. The social-hygienic facility on the 1st floor is designed for the public and meets the requirements for the immobile.