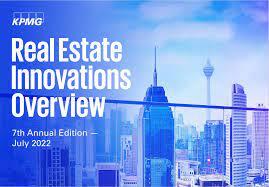 The only Slovak representative in the ranking is the platform for buying and selling real estate Redo. It was launched in September 2021 by the PropTech Group, of which the Slovak real estate startup City Performer is also a member. Its founders are Slovaks Daniel Levarsky and Peter Augustín.
How does Redo work?
"If a person needs to sell a property, Reado will provide an instant and free valuation. Everything is done digitally with the help of consultants. They share the property with the best brokers who can sell it according to the client's preferences. If you need to sell the property now, Reado will buy it," representatives of the platform told Forbes in August 2021.
"We are also introducing many new solutions that will provide innovative options for buying real estate. For example, you can first rent your new home (known as 'rent-to-own', ed.). We also offer a 'buy before you sell' solution, which allows clients to get their dream property before selling the old one."
The most innovations are from the Netherlands
As reported by ČTK, the Czech Republic has up to four representatives in the ranking - Spectrasol, Spaceti, BeiT and Flowbox.
"Companies have become visible again on the global business map, which is important because they also target foreign customers and investors," Pavel Dolák, a real estate expert from the Czech office of KPMG, said about the achievements.
The REIO (Real Estate Innovations Overview) research has been carried out by the consulting company KPMG since 2015. This year, the most innovations, a total of 18 percent, come from companies from the Netherlands.
Which innovations dominate?
The most innovations (313) were presented by companies focusing on services related to the management of intelligent buildings. In second place, with 152 innovations, came companies engaged in rentals and other real estate transactions. With 113 innovations, enterprises engaged in construction work follow.
The introduction of technology into the world of real estate is mainly devoted to start-ups from the propt sector, which is a combination of the English abbreviations for real estate and technology. Last year, 24.3 billion dollars were invested in these companies worldwide. This is approximately 72 percent more than the year before, according to data from the Statista server.