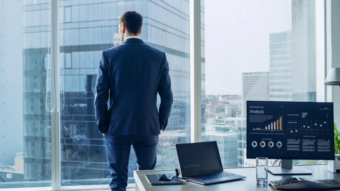 Two years ago, company employees enjoyed working from home, and now many are happy to return to their offices, where they experience a lost sense of socialization and interaction with colleagues.
Of course, it's not as premature as it looks. Demands for workspaces are rising and developers and companies that offer commercial spaces are experiencing significant demand for spaces that meet not only quality technical equipment, proximity to civic amenities, but also a healthy space in the office itself and the entire building.
CBRE, which provides real estate services, leases office space, warehouses and commercial space, is experiencing increased demand for office space after the pandemic. CBRE's clients are most interested in top-class premises, realizing that they are unable to attract employees back to the offices if they do not provide them with a quality working environment. "Premises must reflect the requirements of employees and meet high standards in health, equipment and design in order to attract or retain talent," says Oliver Galata, director of the office sector, CBRE Slovakia.