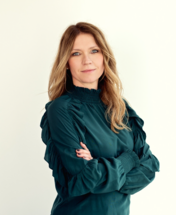 1. Could you introduce your company 5 Star Offices, what do you do, what is the position of 5 Star Offices in the office market?
We are a 5-star business hotel. We provide rental of fully furnished office space with complete facilities and top services in the best locations of the capital. Thanks to more than 11 years of operation on the Slovak market, we understand that everyone has different needs in terms of the way they work. That is why we strive to create harmonious and elegant workplaces, thanks to which contracts and conditions can be flexible. We are convinced that this approach sets us apart from the competition.
2. How would you assess the development of the office space market during the first three quarters of 2021 in Slovakia, especially against the background of the Covid-19 pandemic?
14 months ago, we perceived an increased interest in the home office, which of course negatively affected the market. The initial fears of working from home were replaced by well-being, and some people realized that they suddenly had time for hobbies, because they could cook or clean up between work. Many fell in love with home-office, but we know from experience that most wanted to return. They began to miss talks with colleagues, live meetings, but also stories from office kitchens. At the moment, we perceive that the market for administrative premises is slowly but surely stabilizing and returning to normal.
3. How did 5 Star Offices respond to the challenges of the Covid-19 pandemic? How are tenants' needs changing?
Paradoxically, the pandemic helped us, we became a safer place to work. Good ventilation, ventilation, easy-to-maintain surfaces and the use of cleaning nanotechnologies have become standard in our centers. In addition, we have expanded our services and packages with virtual offices, a home-office package or a flexi-desk.
4. What sets you apart from the competition? What are your company's strongest values ​​and services?
If I had to sum it up in one sentence, it would be "short-term, long-term, flexible, but mainly comfortable and on a level". Our biggest added value is flexibility, which for most clients today is a key factor in decision-making, as well as our distinctive approach. We highly value all tenants and therefore we approach their requirements sensitively and individually.
5. Who are your main tenants so far? Large or small companies?
Our clientele is wide, we have foreign and Slovak clients, from one to dozens of employees. Our priority is to offer them a safe background from which the company is successfully growing and advancing