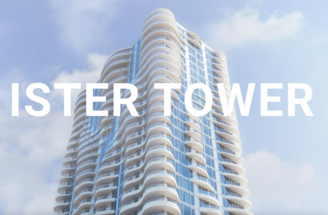 Dutch investor Sinan Parlar is entering the project, for which a Territorial Decision was issued on August 16, 2022, in cooperation with the company FPD, which is behind Anton Siekel.
Land owners are currently waiting for the Territorial Decision to come into force. Company Ister II. s.r.o., has already presented the architectural design of the project, which comes from the workshop of A1 ReSpect, a.s. led by the architect Ing. Branislav Kaliský.
The project consists of four buildings, the dominant of which is the 33-story Ister Tower building. The project includes underground garages, a high-rise building, an object for administration and housing, or a hotel.
The project should be completed in 2026.