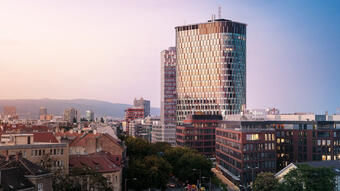 Twin City Tower, the tallest Twin City building in Bratislava that we´ve built, has recently become home to multiple international companies. Now it has received WELL Core & Shell Certification at the Gold level.
Run by the International WELL Building Institute (IWBI), this title is held by 48 buildings across Europe. Just four of them are in CEE.
The Tower is part of the larger New Nivy zone, which has been awarded a BREEAM Communities certificate at the Excellent level and ranks amongst the top four developments worldwide. It assesses the positive impact of development activities on the environment in which they are created, with an emphasis on responsibility.
Source:// Property Forum