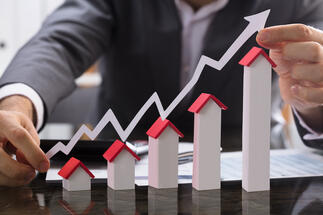 This is according to a survey by CBRE, according to which in 2021 London will be the most attractive location for investors in the EMEA region. Berlin, Frankfurt, Paris and Amsterdam were also in the top five preferred cities. Within the CEE region, one in two investors has indicated that they plan to increase their transaction activity this year. "Poland and the Czech Republic should see the fastest recovery in Central and Eastern Europe. However, it turns out that investors are more cautious. The most sought-after investments are basic stabilized assets with long-term leases," the company states.
investment in commercial real estate has declined
"Slovakia, like the rest of Europe, followed a trend of declining investment in commercial real estate in 2020," explains CBRE sales director Ľubor Procházka, adding that investments in industrial and office real estate, which are more resilient at the time of the pandemic, dominated.
"Unlike in Western Europe, where the residential sector is the second largest in terms of investment, Slovakia is only discovering this area of ​​real estate so far. We think that investments in the residential sector will intensify in the coming years in Slovakia as well, as is already the case, for example, in neighboring Poland or the Czech Republic," added Procházka.
Office real estate
As many as 60 percent of European respondents said they plan to invest more in real estate this year than in 2020. "Nearly 75 percent of them plan to invest 10 percent more than last year. However, there are significant differences between countries. For example, in the case of British investors, more than 80 percent of respondents plan to invest more capital," says CBRE.
Despite the fact that many people currently work from home, office real estate remains the preferred sector among European investors. According to the survey, 35 percent of them prefer it.
"The second most popular real estate sector is residential real estate, in which 24 percent of respondents plan to invest. This was followed by the industrial and industrial real estate sector with a share of 22 percent," the company added.
Source: // ABS