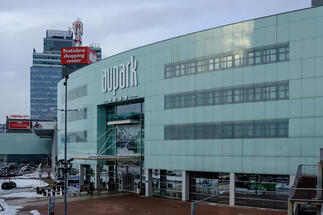 Aupark Bratislava is a shopping center with a gross leasable area of ​​59,600 square meters and attendance of 11.8 million people (in 2019).
"The transaction is expected to close in the first half of this year and is subject to standard deferral conditions, including regulatory approvals," said WOOD & Company.
WOOD & Company, as the transaction leader together with its joint venture partner Tatra Asset Management, will first acquire a 60% stake. The remaining 40 percent will be transferred sequentially in agreed shares in 2022, 2023 and 2024.
In connection with the effects of the current COVID-19 pandemic, URW provided a three-year guarantee on rental income and participatory credit, including an earn-out mechanism. The joint venture between URW and the buyers also refinanced Aupark's current debt by obtaining bank financing of EUR 229.5 million.
"The acquisition of Aupark as a first-class asset in an excellent location is in line with our investment strategy. Aupark will suitably complement our real estate portfolio. Current analyzes and trends confirm that consumers are returning to shopping centers after the end of the pandemic, "said Martin Šmigura, Investment Director of WOOD & Company responsible for real estate assets on the Slovak market.
Indebted URW
With the acquisition of Aupark, WOOD & Company becomes the second largest owner of office and shopping centers in Bratislava and Prague. The total value of the company's real estate portfolio will exceed one billion euros after the completion of the transaction.
In addition to Aupark, WOOD & Company also owns the Galerie Harfa and Centrum Krakow shopping centers in Prague. The group increases the total leasable area in retail assets to 115,000 square meters.
"The transaction has a clear meaning for all parties involved and allows URW to accelerate progress towards its main strategic goal of reducing its debt ratio," said Martin Makovec, URW's Chief Investment Officer for Central Europe.
Source: // ASB