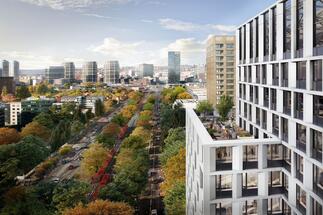 The Mill will be bike-friendly
Future tenants can look forward to a complete cycling facility with changing rooms, ventilated lockers, separate showers and 128 parking spaces for safe storage of bicycles. Cyclists can enter the building without obstacles, through a separate bike-friendly entrance. We will thus create the best possible conditions for a sustainable mode of transport.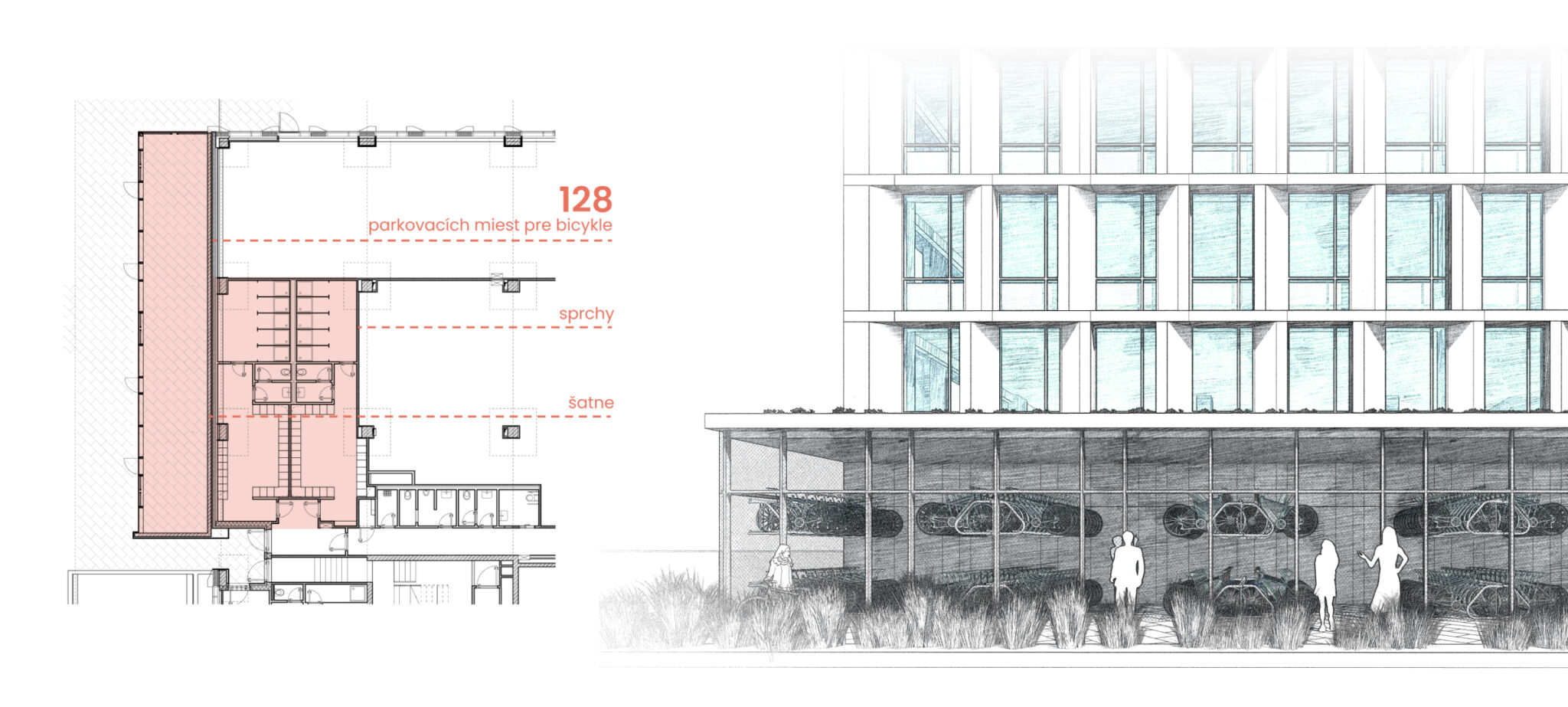 source: IMMOCAP
"An active and healthy lifestyle is in our DNA. That is why we want to create the best possible conditions for the health of people in our buildings with every project. In The Mill, we will also provide space for a modern cycling facility and solutions that will make the support of well-being a completely natural part of the working day," said Jakub Gossányi, director of IMMOCAP development.
Our office project The Mill will bring 25,000 square meters of rentable space on 17 floors to the Mlynské nív business location. With a facade designed by the DKLN studio, winner of an international architectural competition, the building will become a dominant feature of the entire neighborhood. However, the attractiveness of this project does not end with the theme of design.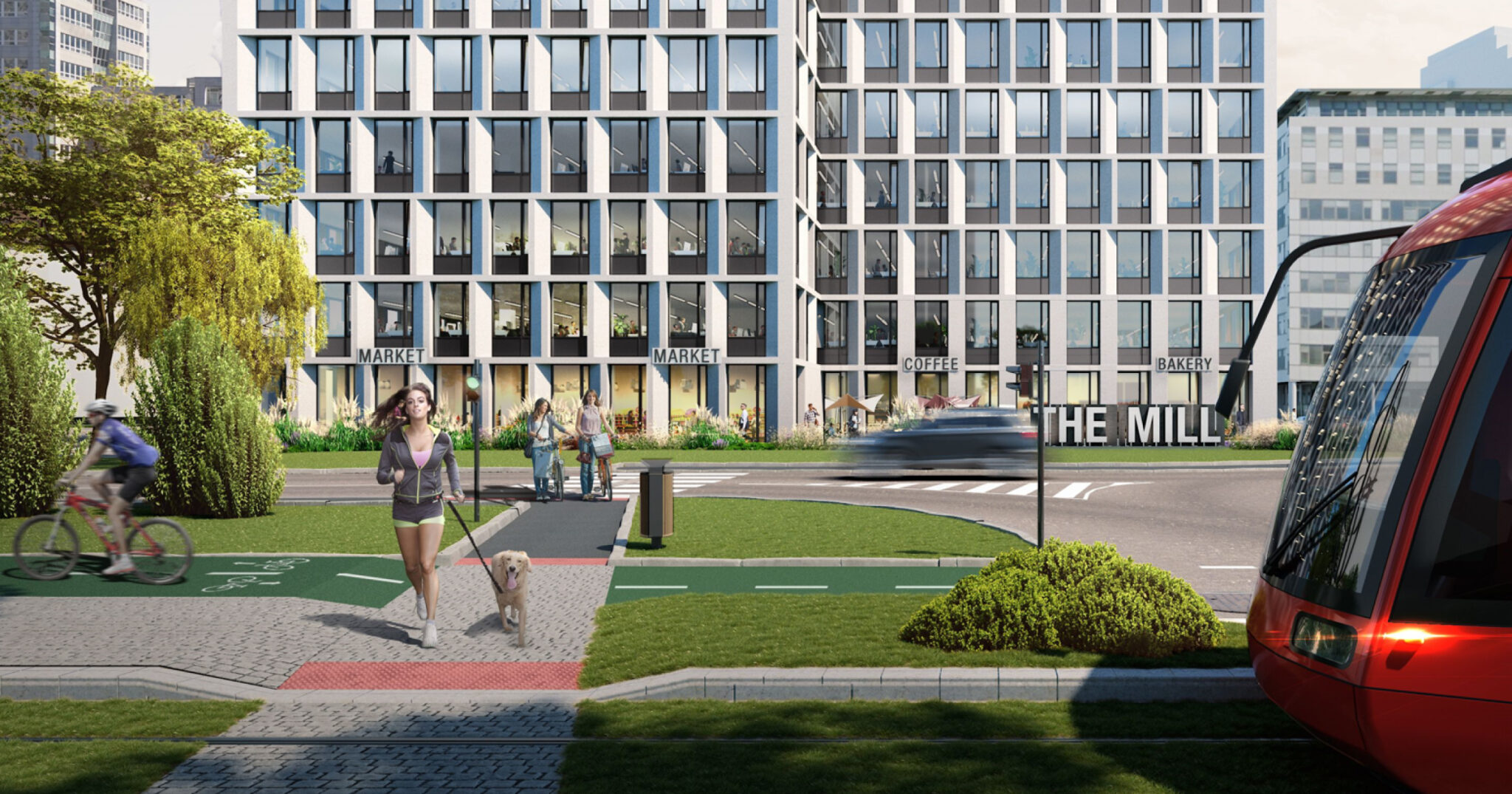 source: IMMOCAP
Options for health: In and near the building
A favorable climate for the well-being of tenants will be completed by green terraces on the roof, high-quality adjacent public spaces or 3 nearby fitness centers. CO2 sensors will monitor the air quality in the building, accessible on foot from the center. "When designing projects, we always want to go beyond normal expectations to build buildings that are friendly to tenants' healthy lifestyles. The Mill will be an example of our philosophy, which we also promote in other projects," adds Jakub Gossányi.
With the completion of The Mill, which is scheduled for the end of 2023, a greener future awaits Mlynské Nivy. The LEED GOLD green building certificate underlines the sustainable operation of The Mill. You can find out more about the project at this link.