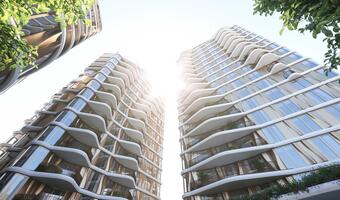 J&T Real Estate has been investigating the real estate market in the capital of Great Britain since 2015. Four years later, it officially started operating there, while thanks to the connection with the London residential real estate developer Sons & Co, it got an interesting project at an extremely good address.
However, it was partly a great unknown, but with a great potential that was gradually revealed. After all, the Triptych Bankside project is located in the center of the island metropolis, at the prestigious address 185 Park Street in the middle of the South Bank district. There are several important places nearby, such as the Tate Modern gallery, Shakespeare's Globe Theater and Borough Market.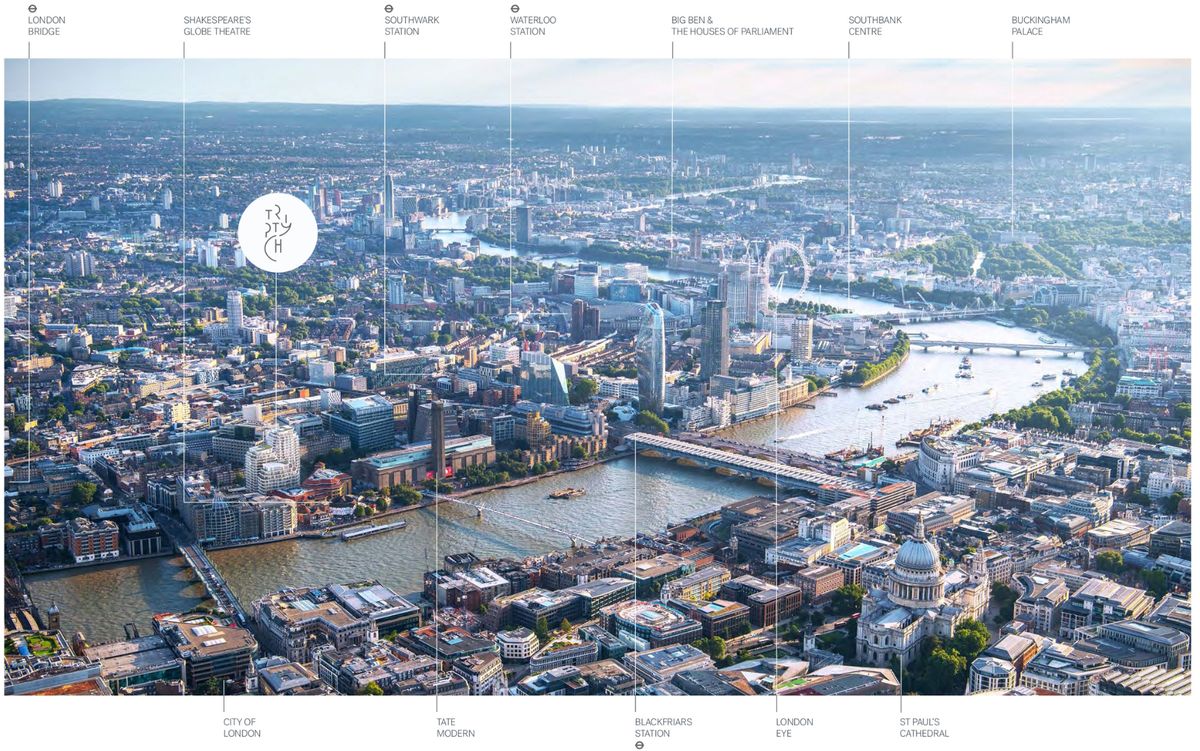 Location of the Bankside Triptych project (in the left part of the image). | Source: JTRE London
"We didn't even realize what a valuable project we were buying. However, nothing better could have happened to us at the beginning of our operation in London," recalls Juraj Marko, executive director of J&T Real Estate London.
Multifunctional complex with exclusive views
The premiere building of the Slovak developer in the metropolis of Great Britain consists of three towers. Two of them are residential, the third offers office space of the highest category. However, the work of the architects of the renowned studio Squire & Partners had already been designed when it passed into the hands of the London branch of JTRE London. Its total value exceeds 500 million euros.
"It was definitely a surprise that a practically no-name developer built such a project, and especially in this location, which is certainly also a key factor why we are satisfied with the work done so far," continued Juraj Marko.
Model of the Triptych Bankside Complex |
Triptych Bankside includes two residential towers (15- and 19-storey), which also includes a 9-storey office building. The project brought 8,000 m2 of leasable space to the South Bank district, as well as 169 apartments, the price of which is definitely not among the lowest. On the contrary. You would pay more than 1.9 million euros for a three-room apartment and up to six million for the most expensive four-room apartment.
In addition, each apartment also has a terrace, from where, depending on the location of the apartment, you can enjoy the view of the London skyline with its landmarks, such as St. Paul's, the financial center of the City of London or the 72-story skyscraper The Shard.