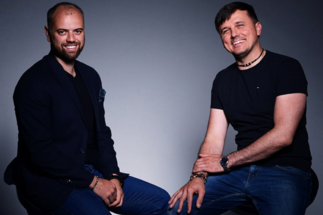 The entry of foreign developers is not an everyday event in the case of Bratislava. The specific local market is especially suitable for domestic companies, oriented in the environment and legislation. Therefore, the arrival of a new investor, albeit from the still close Czech Republic, is an interesting phenomenon that deserves attention. The entry of new developers is all the more significant because it contributes to the launch of some long-known, but at first glance only slowly developing projects - as is the intention of a pair of Portum towers on the corner of Landererová and Košická streets.
What prompted you to enter the Bratislava real estate market? What makes the Bratislava market interesting enough to bring your activities here as well?
Dušan Dvořák: Our long-term strategy was to operate in three large cities - Prague, Brno and Bratislava. In our opinion, Bratislava has a relatively large potential in terms of selling the type of apartments that we want to build in general - premium housing. In addition, our consideration for entering the Bratislava market was based on the observation of sales prices, construction work prices, a comparison of costs and profitability. The payment in euros, the distance to Vienna and current trends in apartment prices are also interesting.
Why did you decide right now? Several of the mentioned factors - currency, location, have been valid for a long time.
Dušan Dvořák: It is always important to have something to enter into. For us, it is not only Bratislava as such in general, but it is also connected with a specific project. We have been looking at the city for several years, but what we had available for purchase did not seem very interesting to us for implementation. However, Portum is such an interesting project that we worked on it throughout 2020. So the question was not when, but what we wanted to get into.
Petr Teplý: We have been looking at Bratislava for some three years now and we have a lot of people in the team who have already worked in Bratislava. It is not an unknown environment for us. The zone around Portum is very attractive and it is a place where the development of development is very fast. We like that.
Are there any differences between Prague and Bratislava regarding the approach to development? Have you encountered a different approach compared to Prague?
DD: Certainly Slovakia as such has its specifics, which are shown in certain parts of the development. It is different especially in terms of financing of constructions, access of banks, operation of individual installments, debt distribution, etc. The legal environment is so different, but still very similar.
PT: There are already quite a few developers operating in Bratislava in the Czech Republic and Slovakia - e.g. YIT, FINEP. I don't see any fundamental differences either.
Is Bratislava better in something? When I talked to people from IPR, they told me that they envy how fast they stop by, resp. is allowed. Roman Koucký spoke very positively about high-rise buildings.
DD: As far as downtown is concerned, it's something unique that Prague doesn't have and probably won't have. The difference is that Prague has UNESCO status and high-rise buildings are problematic. I can't imagine that something like this could have arisen there in Bratislava. However, the fact that it originated in Bratislava, from the idea of ​​building it to its implementation, makes you feel that Bratislava has grown into a big city in the Western world. This brings the city to a higher level.
How do you see the current Bratislava and how do you see it in the future? From my perspective, for example, Prague is a beautiful historical city, but also a kind of old lady who would need new energy. Bratislava is quite the opposite.
DD: You're absolutely right. That was the reason why Bratislava and Portum themselves attracted and enchanted us. Unlike Prague, Bratislava has a small historical center, but the development of the city is taking miles. Bratislava wants to overtake Prague in the western style of construction and progress. The city grew incredibly, I once perceived it as smaller than Brno. Now, even with agglomeration, it is growing insanely. Bratislava on the Danube has a chance to grow into an interesting city in Central Europe with a short distance to Vienna. To become a leader in this region, both in terms of architecture and the functioning of the city. In the management of the city, you have people who make sure that Bratislava grows somewhere and give it the green light.
PT: I would just like to add that, from my point of view, it is a modern city that is undergoing a major change in development also due to the way construction limits are being set. It is right to thicken in height, in contrast to Prague, where meadows in close proximity stop. I don't even know how many city districts Prague has anymore. This is not the proper development of the city. The city needs to be densified, infrastructure and transport connections, cycle routes and emission-free transport need to be supported. It's going in the right direction and we want to be there. We have a project that will be something unique, it will perfectly complement the whole location and we hope that it will become one of the dominants of the whole downtown.
Source: // YIMBA